FAIRY TALE OF PARIS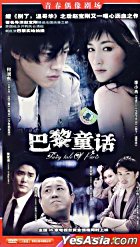 DETAILS
Mandarin Title : Ba Li Tong Hua
Broadcast : CTS ~ March - April 2007
Link : http://www.cts.com.tw/prog/a/a0061/
Episode : 24
Setting : Paris and Beijing
SYNOPSIS
Handsome actor Peter Ho, now popular in Taiwan and Mainland China, teams up with rising actress Li Xiao Ran, best known for her role as Lousha Girl in the action movie Dragon Tiger Gate, to enact a romantic love story tangled in family rivalry. In Fairy Tale of Paris, Peter Ho is photographer Qi Xiang who lives in Paris. He falls in love with Lan Ni (Li Xiao Ran), but she has a crush on her new boss, Yu Kai, who is actually working for Qi Xiang's father. While Qi Xiang is determined to win back her love and take over his father's business, his stepmother just won't let him have his way...
CAST
Peter Ho as Qi Xiang
Li Xiao Ran as Lan Ni
Eric Tsang as Qi Xiang's dad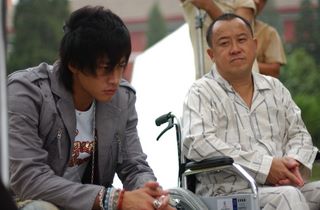 Yu Xiao Wei as Yu Khai (Qi Xiang's rival in love)
Yu An An as Bai Wei (Qi Xiang's stepmom)
Luan Feng Ling as Yu Jia (Lan Ni's best friend)
Wang Lin Na as Yun Bin (Lan Ni's best friend)
Huang Jia Nuo as Han Si
Ke Ying as Anna
SCENES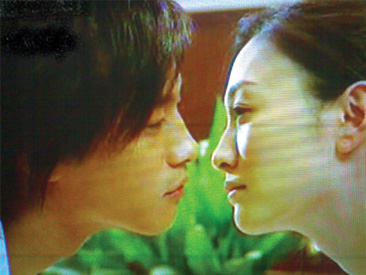 *click to enlarge*





credits: yesasia.com, cts site, baidu.com
posted by lundi on Nov 3, '07 at 4:55 am (thanks, gal!

)
moved here by fang2 on Nov 5 '07, at 8:23 am
credit: spcnet
One of the scenes :
Peter & Li Xiao Ran dressed as prince & princess to get some extra money


Similar topics
---
Permissions in this forum:
You
cannot
reply to topics in this forum