T.R.Y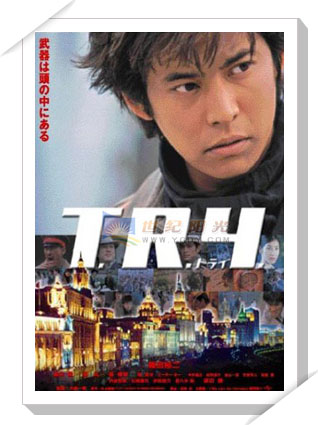 Year
2003
Director
Kazuki Omori
Cast
Oda Yuji, Ken Watanabe, Shao Bing, Peter Ho
Sinopsis
This movie is made hand in hand by China, Japan and South Korea. It costs 1,100,000,000 Yen. This movie is adapted from the novel T.R.Y written by a Japanese author.
At the end of last century, in Shanghai , a revolutionary Guan Feihu wants to get weapon by using a Japanese cheat's superior tricks. A lot of interesting matters happen during his dealing with the cheat though finally he fails because of the weapon being exploded.
In this film, Peter Ho plays a killer

, he even wears "Qipao" for this role…..

Last edited by fang2 on Wed Feb 20, 2008 8:06 pm; edited 2 times in total
http://tieba.baidu.com/f?kz=322265559
wow, another Peter's movie

banlong
, u r really diligent

thanks !!
I read that Peter just appeared for a short moment in this movie. I'm not sure how long... perhaps just 1 or 2 scenes.
Peter wears "Qi Bao". Just wanna to make sure, is "Qi Bao" a traditional Chinese gown for a lady? It's usually body-fitted, rite? Hmmmm..... I can't imagine Peter wears this.




Posts

: 537


Join date

: 2007-10-21


Location

: Indonesia, Surabaya






Posts

: 132


Join date

: 2007-11-02



I can't say any word....at these Pics....."Qi Pao"!

---
Permissions in this forum:
You
cannot
reply to topics in this forum