The Secret Pursuit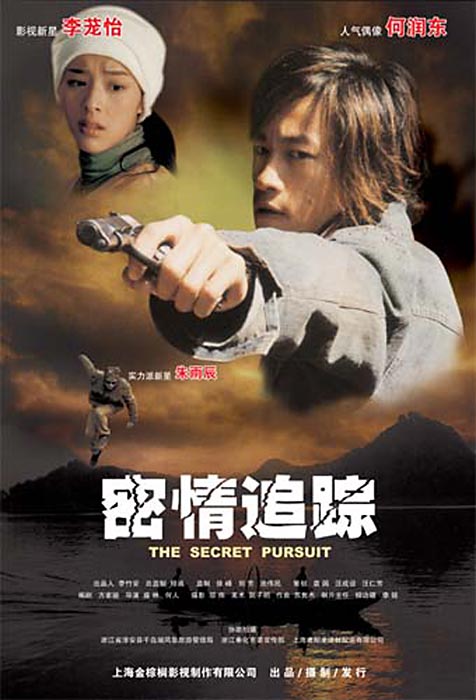 Year
2004
Director
Sheng Lin / He Ren
Cast
Peter Ho, Tiffany Lee, Zhu Yuchen
Sinopsis
Dark clouds of strange first love or other danger ?
Mai Long (Peter Ho) hires himself as a photographer at a nuptial dress photography shop called "The Rose Dream". The hostess Jimmy is deeply attracted by his handsome appearance and blue temperament. She falls in love with Mai Long comfirmedly, but Mai Long remains unmoved.
In fact, Mai Long is harried by a mistical man. The man ceaselessly asks him the yellow ribbon's whereabouts and threatens him. Gradually, the danger also suffers Jimmy. Because of the Yellow Ribbon, Mai Long and Jimmy's peaceful life is filled with danger.
Mai Long suspects that anyone around him may be the planner of the plot, including the university student, Jiachun, who looked weakly and ever received Mai Long's help.
By accident, lighted with Jiachun, Mai Long thinks of that the whole thing may spring from his first love: more than one year before, at a dark night, Mai Long and a naive girl named Xiuiu fell in love with each other. Feeling guilty to Xiuiu's boyfriend, Mai Long left the small town resolutely. Now he has to believe that he planted a hatred seed at that time.
Mai Long makes his mind to face the revenge in his own manner. However, when Mai Long thinks himself approaching the truth gradually, he accidentally discovers that his way of thinking is wrong----there is a bigger plot behind the yellow ribbon…..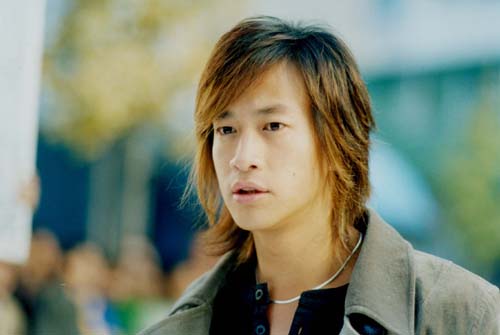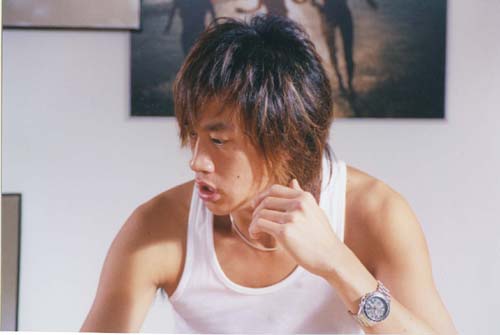 banlong
, thanks for opening this thread!
Knowing that Peter is the male lead, I don't want to miss it. I feel happy when finally I can find it in the local rental here.
The story actually is not bad, but how to tell the story is not good. I agree with
tumn tumn
that the editing is really BAD.

It makes me confused.

One scene is rapidly changed into the other one and seems like it's disorganized.
Peter's voice was dubbed... it's not his real voice.
There's ONLY one thing that I like about this movie is Peter's apperance. He's cool and his hairdo is okay for me (

since I don't like his old-fashioned hairdo like in Dark War and Zhen Xin Hua). In some scenes, Peter's lips are really red

If it's not for Peter, I won't watch this movie.
I feel the same way! it's an inferior film...he was not famous at that time and had little chance to act "good" film. fortunately, those days has passed! now he even can self-direct MV and series!!
I guess the three of us have the same point of view on this movie. The editing is terrible. As I seldom watch Mainland movies & dramas, aside from Peter Ho I got confused with the other who & who. The supporting actors look the same to me!




Posts

: 72


Join date

: 2007-11-18



Looking at the year of making this film "2004", I think Peter was quite famous during this year! His series "Wind & Cloud 1" was everywhere during that time, and even being aired on our local tv. Then, his series "Love at the Aegean Sea" also came out during that year. Everybody
here
who likes watching series knows Peter Ho.

I'm confused that why Peter accept acting this film....

but he really looks handsome in it: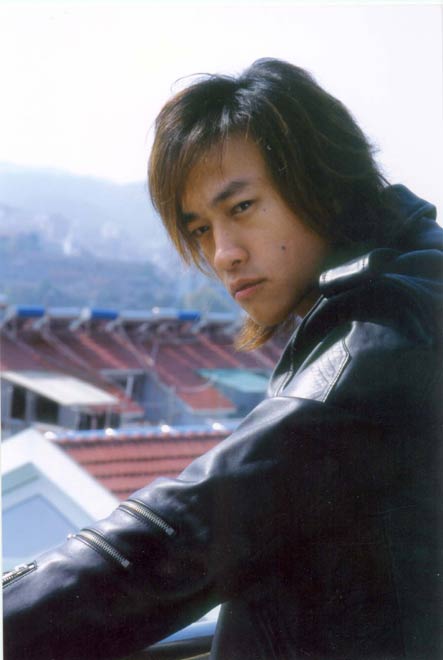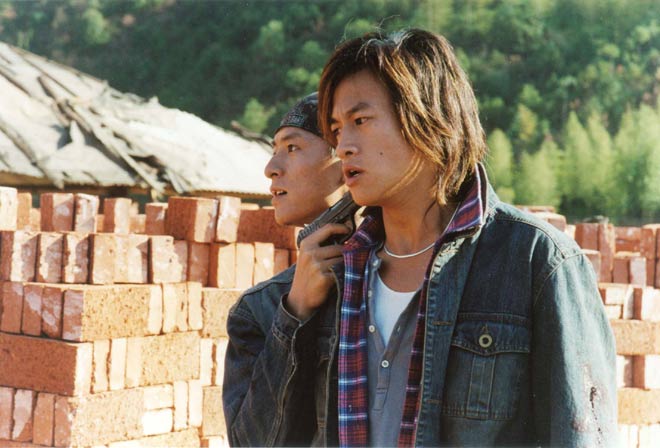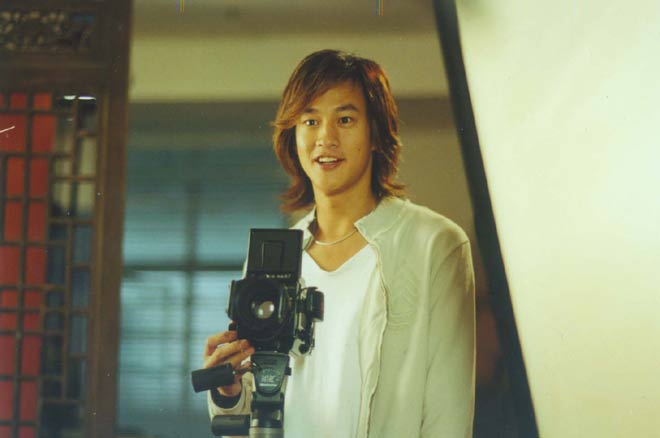 banlong, u r rite.... Peter looks so handsome in this movie. In fact, his appearance is the
same
as
in his series Love of the Aegean Sea (LOTAS).

And... do you notice his silver necklace? "Li Yao Xiang" of LOTAS also wore it
I also wonder why Peter accepted this movie.

Last edited by fang2 on Tue Feb 19, 2008 6:29 pm; edited 1 time in total

---
Permissions in this forum:
You
cannot
reply to topics in this forum