Does anyone here also like Rain/Jung Jihun ?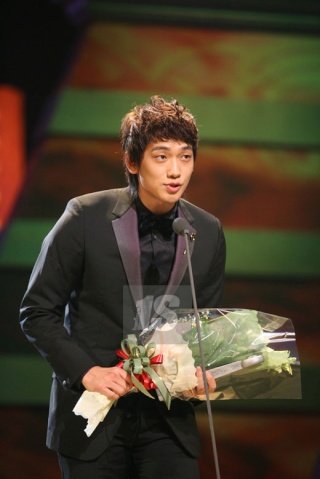 He's a Korean singer, actor, and model.

Album : Bad Guy, Running Away from the Sun, It's Raining, Rain's Coming
Japanese Album: Sad Tango, Free Way, Move On (single)
TV series : Sangdoo Let's Go to School, Full House, A Love to Kill
Movie: I'm Cyborg but It's Okay, Speed Racer (coming soon)
OMG!!!!!!!!!!!!!!!!! i cant believe u have RAIN on here.......... i love him as much as i love Peter Ho... he is sooooo cute ...love his music
Guys, the reason why I put Rain here is that.......
First, I saw Rain in Full House (it's airing in our local TV a few years ago), I immediately recall Peter Ho. But I just keep it for myself.... since some of my friends who love Rain won't like this idea.
Later on, I come to know Yessy. And ...... she also thinks the same as me.
I realize that after you take a close look, both are NOT similar.


Both are tall guys who have many talents and their own attractions.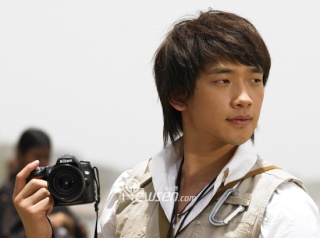 credit: soompi forum
linda, you meet another Biers here that is me!!

Yes2...I found a similiar looks between Rain n Peter when first time watch Rain in full house..It make me also like him,cos that similiar. It's Peter affect! ho3!!
Lately..When I look both of guy, it's not same anymore...that just first impression...after full house, i never watch Rain's other series...since I not really like korean series..put me in bad mood




Posts

: 154


Join date

: 2007-10-21


Age

: 34


Location

: Indonesia, Jakarta



hey fang

this might be stupid but wat is BIERS.. i dun get it
x0xmysslindax0x wrote:hey fang

this might be stupid but wat is BIERS.. i dun get it

Linda, BIERS means Bi Lovers.
As fans, we like to call ourselves Biers, or nowadays we can also say "cloud".
Rain himself said that "Without CLOUDs there will be no RAIN "

Clouds means Rain's fans.
ooooo okay i understand now....... i would love to be his special cloud

---
Permissions in this forum:
You
cannot
reply to topics in this forum